HomeA brief historyThe present dayContact us
IT services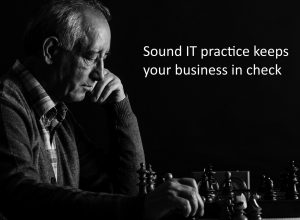 Girl-Friday-in-IT can be your virtual IT department. We are based in Bideford, North Devon, and provide hardware and software support for businesses who require extra IT resources in the form of:
Websites
– website design, building, development and maintenance;
– digitising current records and work practices, email migrations, Microsoft 365 tools, virus checking, installing new software, general housekeeping and machine clean up;
– installing new machinery, components, cabling and peripherals (printers, keyboards etc).
A brief history of IT services
Jocelyn is the key to Girl Friday's success and her experience and knowledge are how we are able to offer you the range of services we do.
IT services today
Recent assignments have included: 365 email migration, IT systems support, development and testing; software, hardware, network and database management; website creation and maintenance; and general IT related troubleshooting.
In January 2019, Jocelyn completed a course in Cyber Security from the Open University.
Contact us for IT services
We can provide ongoing IT services as part of a monthly retainer agreement; or alternatively, we can be a floating addition to your team, providing ad-hoc IT support for the business as a whole or for specific IT projects – minimum contract is half a day. Whatever the issue, if it's IT-related then we can help support your needs. Please feel free to email us at enquiries@Girl-Friday-in-IT.com or give us a call on 01237 420417